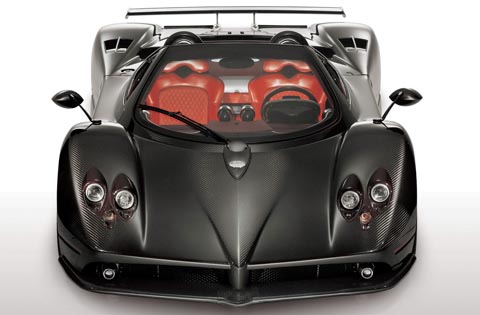 First appeared at Geneva at a Auto Show in 2005, the all carbon fiber super car can reach 60 mph (100 km/h) in just 3.5 seconds. With power of 443 kW/594 hp, and a top speed that passes 215 mph (346 km/h), Zonda F makes Pagani manufacturer to be at the level of another independent of famous super cars manufactures like Porsche, Lamborghini or Ferrari.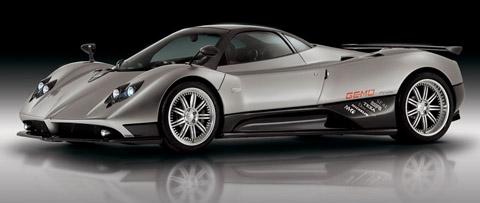 A car made by combining the sensibility of Juan Manuel Fangio, a F1 world champion 5 time in a row, about all that is related with technicality and the advance technology of Pagani, has a lot to offer, from the power to weight ratio of 384 W/kg, the six-speed manual transmission, the aerodynamic vents all around, not at least the carbon/ceramic brakes that allows the Zonda F to be on the top list of the cars with spectacular braking from 180 mph to 0 mph.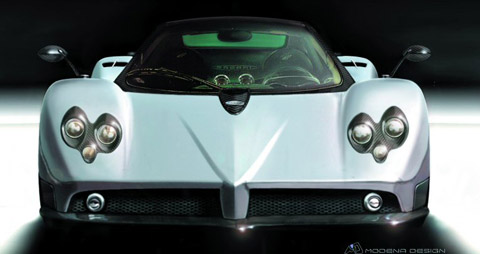 The V12 engine is a lot cooler because of the design of the car, larger in front, 7.3 liter Mercedes-Benz engine can reach now 620 bhp and gives almost 561 pound-feet of torque peaking at 4000 rpm. It has a length of 174.6 inch, a width of 80.9 inch and a height just about 44.9 inch.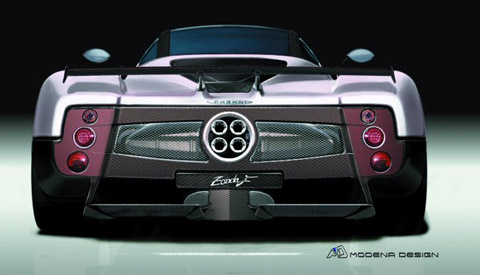 Even if it's said to be a priceless super car, it will be on the market in 2008 at a base price of $667,321.